Hulu show and movie recommendations
Summary
Hulu's Recommendations help you discover interesting shows and movies you may not have heard of, but are likely to enjoy.
The recommendations engine suggests new videos for you based on other content you've watched or rated while logged into your Hulu account. Check out your recommendations by clicking the Recommendations link under the drop-down with three dots, or by going directly here.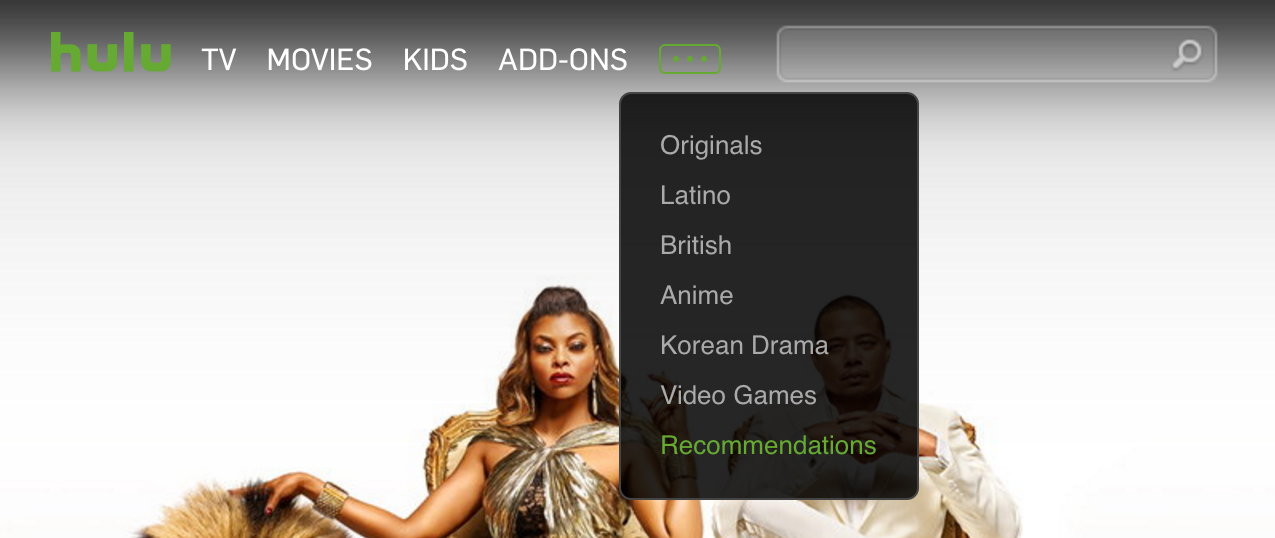 Further improve your recommendations on the Hulu.com website by rating shows and movies and sharing your channel preferences with us. The more you rate, the better your recommendations will be. If you've already seen or are interested in any of the suggested titles, you can mark the "Yes" option. Also, if you're not interested in the video, you can select the "No" option.
Back to Top