Deleting a free Hulu.com account is not intended to cancel a Hulu subscription, as these are separate accounts. Once an account is deleted, this cannot be undone.
Starting on August 23rd, a Hulu subscription
will be required
to continue watching shows and movies. Your Hulu.com account will remain active in order to preserve your viewing history and Watchlist in case you decide to sign up for a Hulu subscription at a later time.
If you decide, for whatever reason, that you would like to delete your free Hulu account, you can do so by performing the following steps:
1. Go to your Account page (and sign in, if prompted)
2. Select Update Personal Info next to your name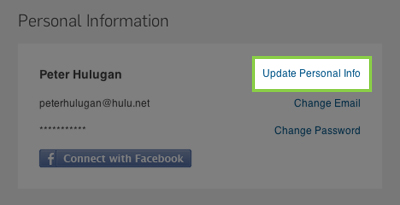 3. Click the Delete my free Hulu account link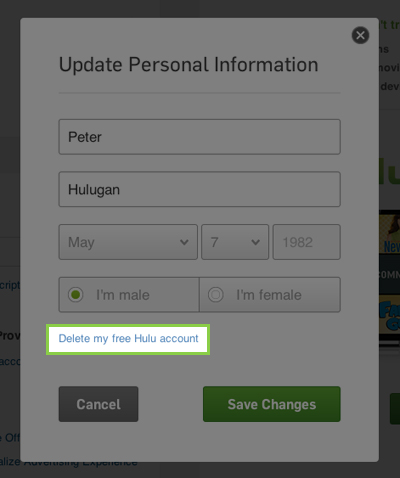 4. Enter your current password
5. Click Yes, delete my account to confirm **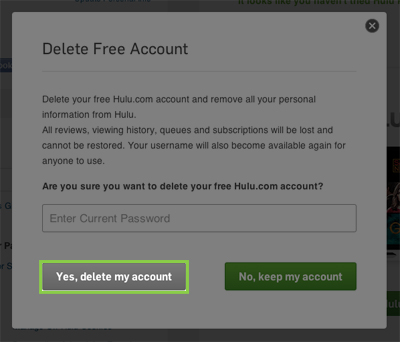 Alternatively, if you are already logged in to your account, you may click here to go directly to the Delete page.
** Please note that once this action is performed, it cannot be undone.