Deleting a free Hulu.com account is not intended to cancel a Hulu subscription, as these are separate accounts. Once an account is deleted, this cannot be undone.
The below steps are for deleting a free Hulu account. If you would like to cancel a
Hulu Subscription or Trial
, please follow the steps
here
.
If you decide, for whatever reason, that you would like to delete your free Hulu account, you can do so by performing the following steps:
1. Go to your Account page (and sign in, if prompted)
2. Select Update Personal Info next to your name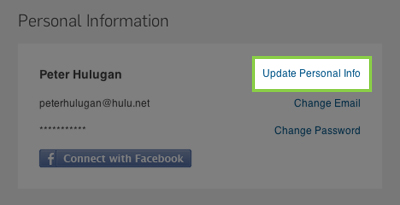 3. Click the Delete my free Hulu account link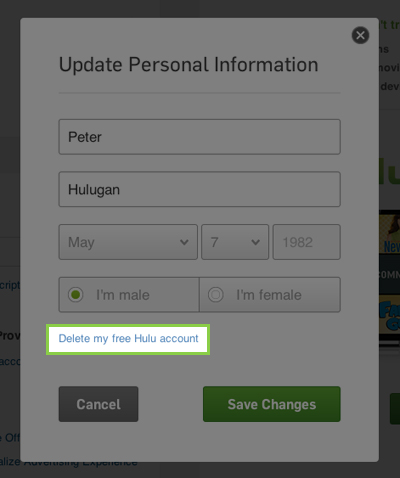 4. Enter your current password
5. Click Yes, delete my account to confirm **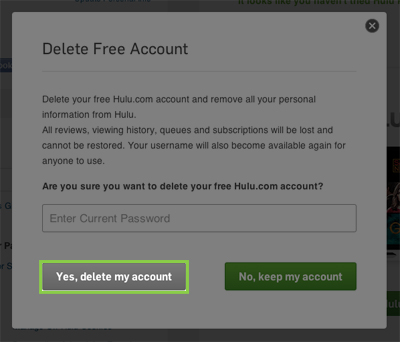 Alternatively, if you are already logged in to your account, you may click here to go directly to the Delete page.
** Please note that once this action is performed, it cannot be undone. You may continue to watch most of Hulu's library without an account, but you will be unable to access your Watchlist and content intended for mature audiences (such as R-rated movies or TV-MA content).