Settings on the Hulu.com video player
Summary
Using the gear icon on the Hulu.com video player, you can change the video quality, manage captions, and turn on/off auto play.
We recently launched a beautiful new video player on Hulu.com. Many of the features that you know and love are still available on the site player. When these features are available, they can be found by hovering over the Gear icon.
With the launch of our new Site Player, the Share and Embed player buttons have been moved below the player. Now to access these features, simply click the Share icon underneath the show title. In addition, the Auto Play, Lower Lights and Pop-out options can now be accessed from the Gear icon.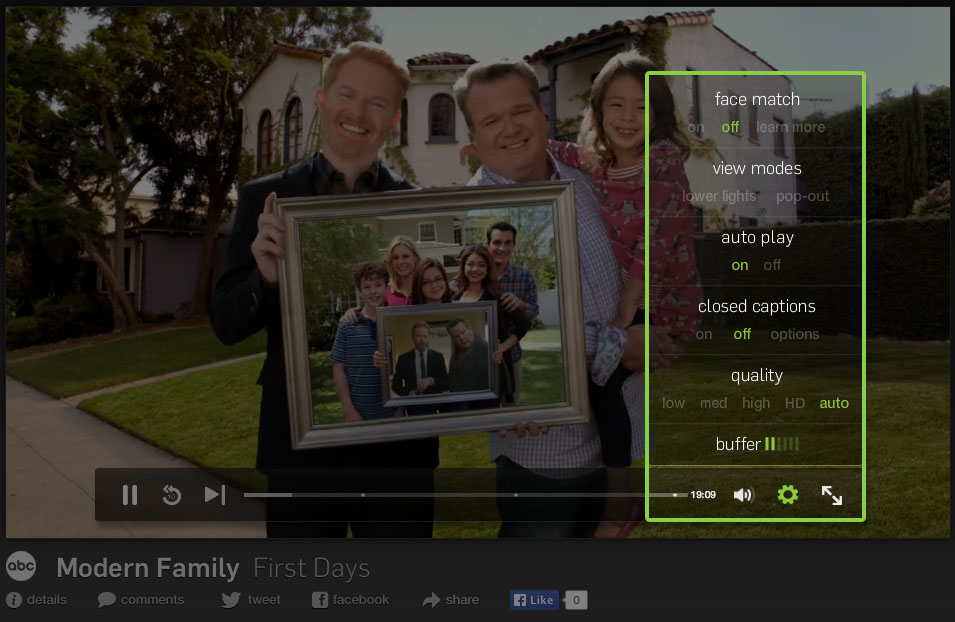 Back to Top