Getting started with a new service can be a bit tricky. With a Hulu subscription, all you need is an account, a supported device, and an internet connection to start watching your favorite shows!
Below are a few common questions and answers that will help you get the most out of your Hulu new subscription: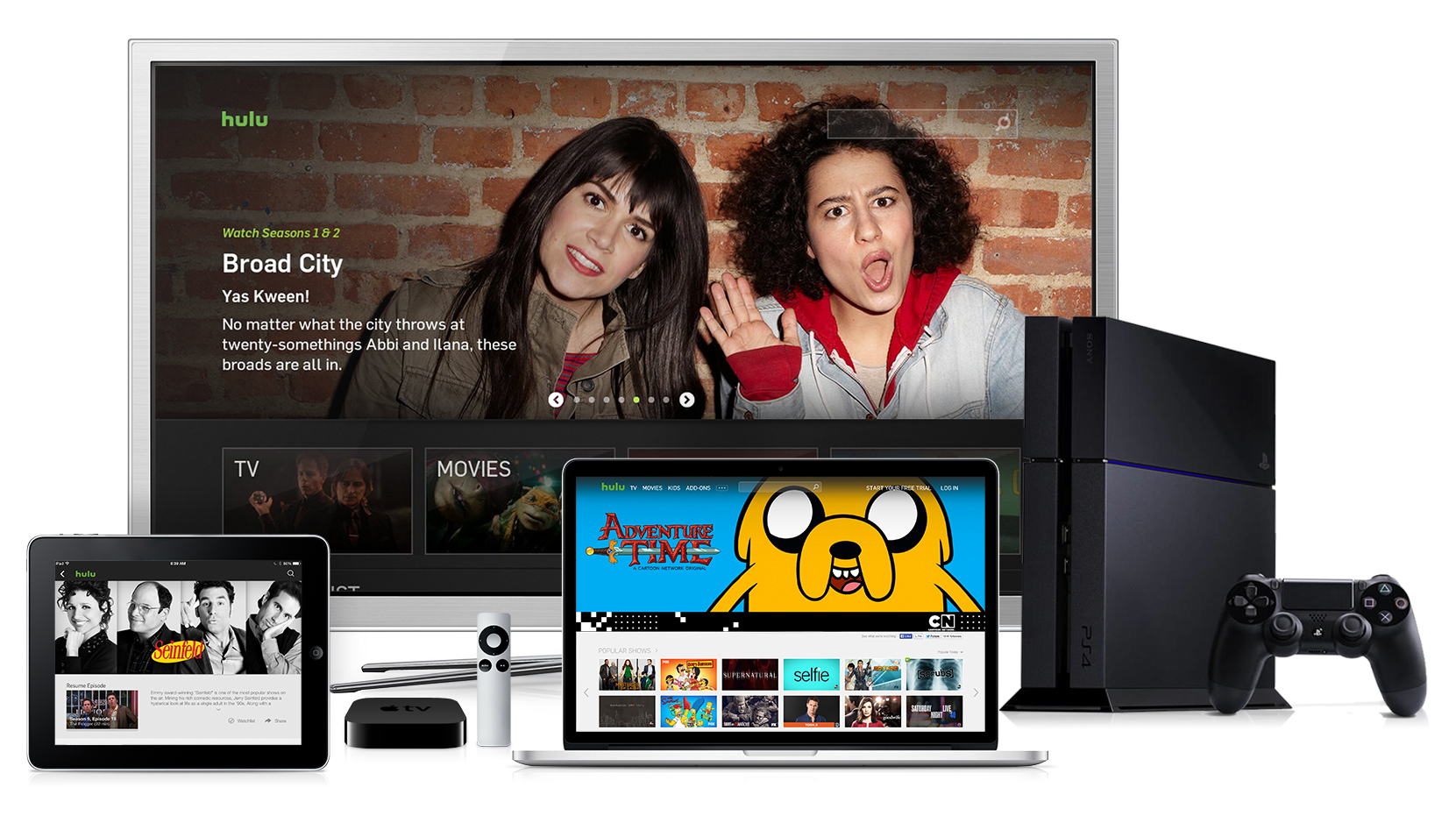 What do I need to get started?
1. An Account: To start watching Hulu, you'll first need an account - visit the official signup page.
If this is your first time signing up for a Hulu subscription, you'll be offered a one-week free trial to test out the service. For $7.99/month, you get access to our huge library of the best TV, Hulu Originals, hit movies, and more. For an additional $4.00/month, you can enjoy Hulu commercial-free. Your trial subscription will automatically roll over into a paid subscription after the trial – if you don't want to keep the subscription, be sure to cancel before the eighth day. If you've had a Hulu subscription or trial in the past, you won't be eligible for the free trial, but the signup process is the same. Just select "Start my subscription" after you see the message alerting you that you will be charged.
To learn more about the No Commercials Add-on, please visit here.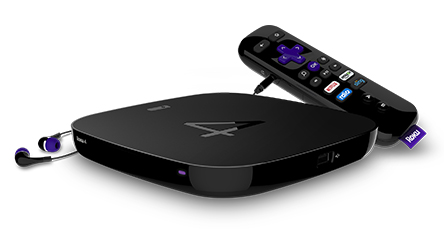 2. A Device: Next, you'll need some sort of internet-enabled device, such as a supported internet-connected TV, smart phone, or gaming system. You can see all of the devices that we support here. If you already have one of these devices, you can learn more about getting started here.
If you'd like to watch Hulu from your computer, just visit hulu.com and log in at the top-right corner of the page. Then, you can browse for a show or movie and start watching.
3. An Internet Connection: Finally, you'll want to make sure that your internet connection meets our system requirements. We recommend a download speed of 1.5 mbps for Standard Definition videos and of 3.0 mbps for High Definition videos.
What am I getting with my Hulu subscription?
1. More Videos: The Hulu subscription service streams the best of TV, full episodes, complete seasons, as well as hit movies, Latino programming, kid-friendly content, and Hulu Originals. Our subscription is available for $7.99/month. You can chose the No Commercials Add-on for $4.00/month or select SHOWTIME® to enjoy instant access to award-winning original programming such as Homeland, The Affair, Ray Donovan, Masters of Sex, and Episodes as well as exclusive Hollywood blockbusters.
You can browse through all of the shows and movies available with a Hulu subscription here.
2. More Devices: A subscription to Hulu also allows you to watch your favorite shows on various supported devices, such as phones, tablets, gaming consoles, Blu-ray players and many more. For more information on supported devices, visit here.
3. High Definition: With a Hulu subscription, you can watch certain programs in HD High Definition quality, which is especially nice when watching on the TV.
*Please note that our license agreements for our content allow for one stream per account – so you can activate your Hulu subscription on as many devices as you please, but you can only stream to one of them at a time.
How can I start watching my favorite shows?
One of the quickest ways to find the show you are looking for is to use the search bar at the top of the Hulu.com page or through the search feature on the Hulu app. Type in the name of the show or film that you're looking for and related results will appear. Navigate to the show's name in the search results to visit its main page. From the results screen, you may also Start Watching now or Add to Watchlist for later.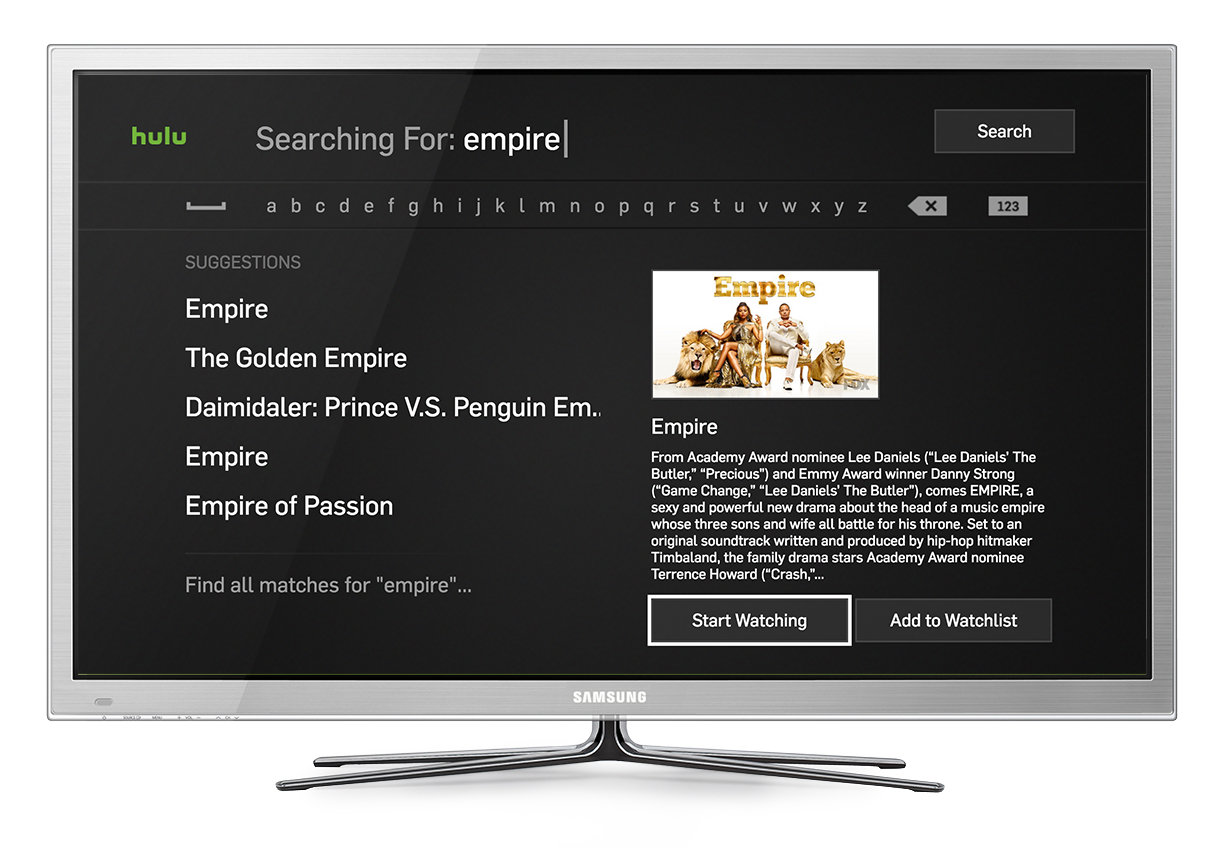 For more information on getting started with your gaming console, smart TV or other supported device, please visit here.
What is my Watchlist?
Watchlist is the new, personalized home for all of the shows and movies you want to watch on Hulu. It keeps track of everything you watch, and organizes your Watchlist based on how, when, and where you watch Hulu.
Watchlist makes it easy to keep track of all the shows and movies you're watching on Hulu without you needing to do anything. It also allows you to manually add any show, episode, clip, movie, or trailer to save for later.

Watchlist learns from you. It will personalize the order of your Watchlist based on what you watch, how you watch it, and when you watch it. Plus, it gets smarter the more you keep using Hulu. For example, Watchlist will suggest that you watch the latest episode of The Daily Show, the next episode of Seinfeld, or to start watching The Path.
Watchlist will remember where you are in a show or movie - you're always just a click or a tap away from what you want to watch. Recently added episodes will be labeled in your Watchlist so that you can quickly see what's new to watch.