Welcome to the Hulu Help Center
New to Hulu?
Click here
to find the top things you'll want to know before signing up.
Already got Hulu?
Log in to get personalized support. Or, if you're having trouble getting logged in,
click here for help.
How to log in to a TV-connected device with an activation code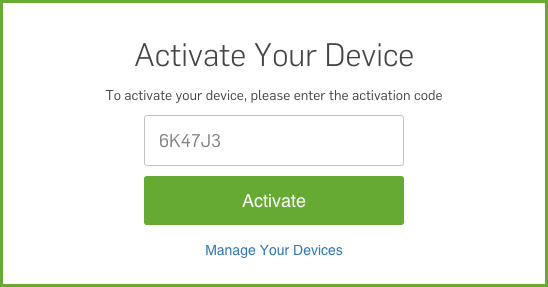 Activating a TV-connected device* on Hulu.com:
From the main screen of the application, select Log in
Then select Activate on a computer to get your unique Device Activation Code (for example, 6K47J3)
Visit hulu.com/activate (and sign in, if prompted) and enter the activation code displayed on your TV screen
Click Activate and within about 30 seconds, your device will be automatically logged in to your Hulu account
*Please note that mobile devices, as well as some TV-connected devices, do not have an activation code. In that case, you can activate the Hulu application by logging in with your email and password.
Still having trouble?
Get help logging in to Hulu. Or, if you don't already have an active subscription, you can sign up now on Hulu.com.